The Agricultural Science Center at Farmington has several projects under way. Below we have information and links on the most recent completed or nearly completed projects and their results.
ASC Farmington Annual Progress Reports
Annual Progress Reports progress reports of research at the Agricultural Science Center - Farmington are prepared in order to keep you informed of research findings and programs at the Center. Portable document format (PDF) files of the ASC Farmington Progress reports of research data from 2016 - 1998 are available upon email request to Kevin Lombard. Please state the research data year(s) that you request.
Collaborative MAIS (Maize of American Indigenous Societies) Experiment
The MAIS (Maize of American Indigenous Societies) Southwest: Ear Descriptions and Traits that Distinguish 27 Morphologically Distinct Groups of 123 Historic USDA Maize (Zea mays L. spp. mays) Accession and Data Relevant to Archaeological Subsistence Models experiment was a collaborative effort between Iowa State University, USDA-ARS North Central Regional Plant Introduction Station and Iowa State University, New Mexico State University's (NMSU) Agricultural Science Center at Farmington, University of Arizona, Arizona State University and Crow Canyon Archaeological Center. This report describes and organizes maize from 123 Native American accessions that where grown out at NMSU's Agricultural Science Center south of Farmington, NM, in 2004.

This experiment was conducted under optimum irrigation levels that offered an environmentally conducive and consistent water supply for plant growth. Agronomists planned the experiment, collected maize plant growth and development data, and harvested the ears. Once representative maize was harvested, archaeologist harvested remaining ears, photographed maize plant plots and collected soil samples. The location and growing conditions offered the opportunity to compare and contrast the harvested ears from the maize landraces of the Puebloan and non-Puebloan groups living within the U.S. southwest states of Arizona, New Mexico and northern Mexico.

This research project was supported by The James S. McDonnell Foundation, along with other agencies and institutions. Refer to Acknowledgements on page 57, of the MAIS (*Maize of American Indigenous Societies*) Southwest Phase 1 Results, for a complete list of supporters.

Feel free to cite this report as: Adams et al. 2006 (Manuscript in possession of K. R. Adams)
Please request a portable document format (PDF) file of the report from Kevin Lombard. NMSU ASC Farmington.
New Mexico Agronomic Crop Performance Reports
NMSU's Agricultural Experiment Station conducts annual crop variety performance trials with collaborators at the Agricultural Science Centers throughout New Mexico. The results are compiled annually and presented in test reports. Please follow the below links to variety trial test reports.

        Alfalfa Variety Performance Variety Trial Reports

        Corn and Sorghum Performance Tests.
Rangeland Research Report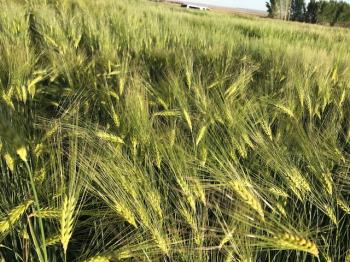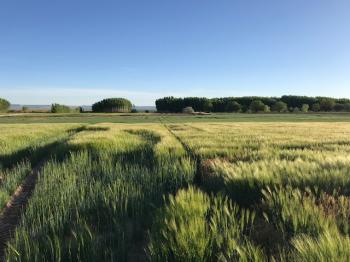 The research report Using Coal Bed Methane Produce Water From Well Sites for Native and Non-Native Grass Stand Establishment discusses the CBMPW application at different TDS levels on three wells site that were planted with native and non-native grasses in northwest New Mexico. </>
Weed Research Reports
Pest control research of weeds in agronomic crops in northwest New Mexico has been performed by Mr. Richard N. Arnold, College Professor - Emeritus, at NMSU's Agricultural Science Center at Farmington, NM. A compilation of this work is in the form of Annual Data Reports (ADR) - Pest Control. The ADR-100 series reports date from 1999 through 2014

Notice to Users of These Reports: Mention of a proprietary pesticide does not imply registration under FIFRA as amended or endorsement by New Mexico State University.